Vital@2040
In this research project interventions are designed and evaluated with the aim to promote physical activity among children who behave less active than their peers.
Introduction
The Vital Generation 2040 project (Vital@2040) is a joint and multidisciplinary research project of:
Utrecht University
Eindhoven University of Technology
The Julius Center / University Medical Center Utrecht
Wageningen University & Research
During the two year research project interventions will take place in three neighborhoods, or living labs, in Utrecht and Eindhoven.
The research project
In the living labs, researchers work together with children, parents, local professionals and organizations such as schools, sports clubs and welfare organizations in order to promote physical activity among children.
It is known that interventions aimed at promoting physical activity will be most effective when they operate on multiple levels.
Therefore, Vital@2040 designs and evaluates interventions at the psychosocial, spatial, digital and institutional level.
Vital@2040 Characteristics
Four perspectives
Psychosocial
Within the psychosocial perspective, it is investigated which psychosocial factors within children and their parents are related to (a lack of) physical activity.
Examples of psychosocial factors are skills, perceived confidence, outcome expectations, perceived barriers and norms. Influencing the relevant psychosocial factors in favor of physical activity can then be the goal of one or more interventions.
During the evaluation of interventions, the effect of the intervention on relevant psychosocial factor sand exercise behavior will be investigated
Institutional
The institutional perspective investigates how assumptions in (inter) national and local policy documents and how socio-cultural assumptions of organizations in the Living Labs about what a physically active lifestyle should look like influence the actual behavior of children. How do formal and informal institutions support or hinder physical activity among children?
Socio-technical
The socio-technical perspective examines how we can organize the social and physical space in such a way that a physically active lifestyle is tempting for all children.
Technical developments can (unconsciously) stimulate physical activity.
Researcher
Daphne Menheere
d.s.menheere@tue.nl
Affiliated with department of Industrial Design, Eindhoven University of Technology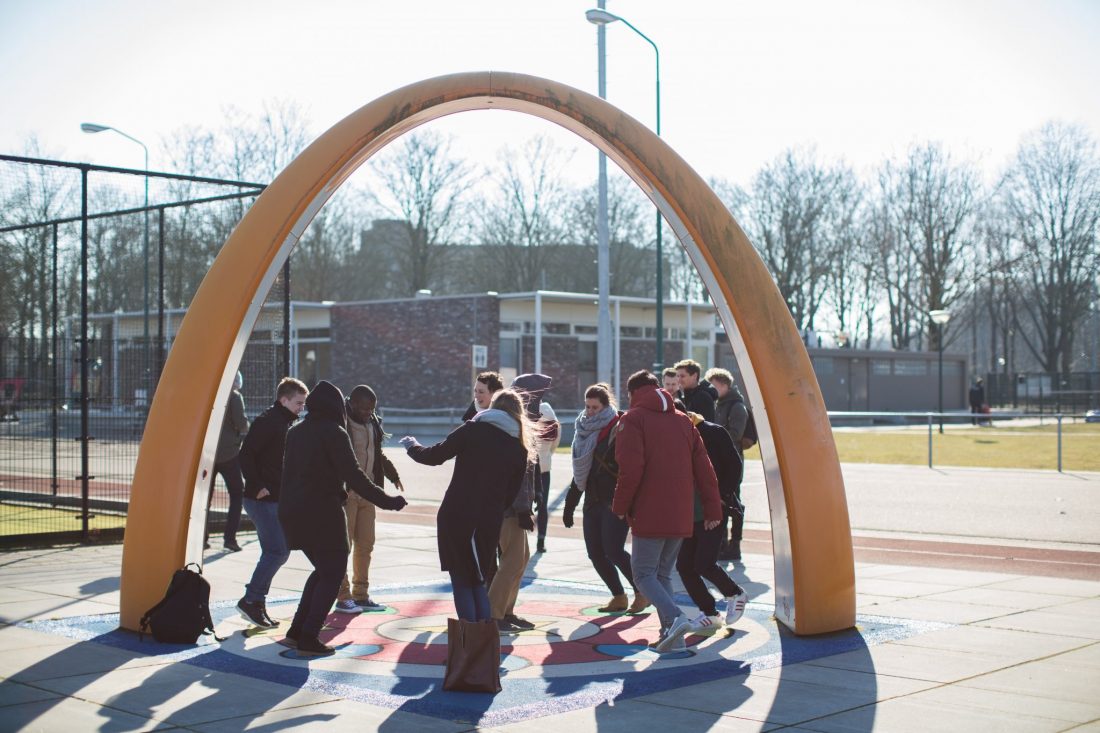 Behavior change
The digital behavior change perspective focusses on how health behavior change can be facilitated via digital technologies. To reach vulnerable groups and decrease health inequalities in leisure time physical activity, the interaction between the target group and the environment is central and the aim of behavior change is combined with the use of technology, in so-called context-aware interventions.
Project Plan
Living labs
A first step is to carry out a needs assessment in each living lab. Based on analysis of current interventions, policy documents and group interviews with stakeholders the target group and target behaviour will be specified.
The needs assessment might show that we should focus on groups of children with a particular background and the desirable target behaviour is sports participation, playing outside or active transport, for example
Working group
Second, researchers and professionals will form a working group, which together will decide whether to evaluate and modify a current intervention or to design and evaluate a new intervention.This decision also determines the next steps in the research project.
News and updates
For updates and news on Vital@2040, please check out the Vitality Academy LinkedIn page.